Welcome by President Josephine
Dear fellow Rotarians & Friends.
It is my honour to be the President of the Rotary Club of Kowloon North, a club that is rich in history and traditions. As this year also marks the Club's 55th Charter Anniversary, we are committed to elevate RI President Mark Daniel Maloney's theme for 2019-20, "Rotary Connects the World". We will continue to strengthen our relationships with our sister clubs and other member clubs , while building new relationships with like-minded individuals to drive meaningful service projects.
Let us join hands to make this a successful year of service, fellowship and fun – connecting both here in Hong Kong and around the world. We welcome all of you to join our club meetings, fellowship events and support our signature projects.
With best regards,
Yours in Rotary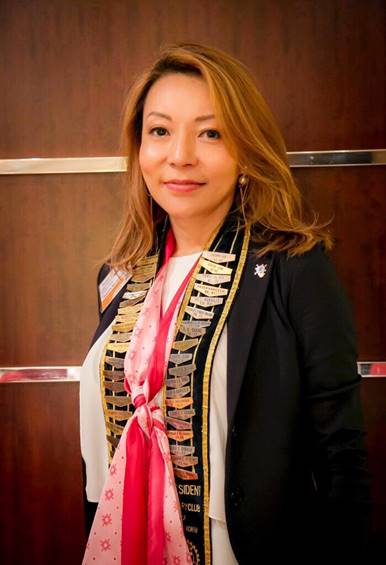 Josephine Leung
President 2019-20
55th Charter Anniversary of RC Kowloon North
On 2nd June 2019 we celebrated the 55th Charter Anniversary of RC Kowloon North at the RI Convention 2019 in Hamburg, Germany, together with over 25 000 Fellow Rotarians.