Welcome Message from President Josephine Leung 2020-21
Dear Fellow Rotarians & Friends,
I am honoured to be the President of the Rotary Club of Kowloon North once again this year. Thank you for your immense support and trust in me to lead our Club through the challenging times under the COVID-19 pandemic.
This year's Rotary Presidential theme is "Rotary Opens Opportunities." As RI President Holger Knaack said, "Rotary creates pathways for members to improve their lives and the lives of those they help through service projects. We need to embrace change so Rotary can expand and thrive."  Indeed, under the current pandemic circumstances, how Rotary was run that we are used to are not quite the same.  Travel bans, social distancing restrictions, etc. have driven us to find new ways to operate and serve, and maintain our relationships with members, other clubs, and the District.
Yet I believe where there is change, there will always be opportunities. The digital culture will inevitably be the main driving force to changes under the "new normal." Connecting through Zoom has become a part of our daily lives but at the same time, it has brought us closer to our sister clubs, friends, and families from around the world. Changing social needs has also called for a re-evaluation of our projects to focus on services that can help to alleviate immediate needs in our community.
Our goals this year will be to continue engaging with our existing members and sister clubs, grow membership with like-minded individuals, and drive relevant service projects by incorporating positive changes through innovation, flexibility, inclusivity and fun.
Let us join hands to make this another successful year of service and fellowship.
With best regards,
YiR
President Josephine Leung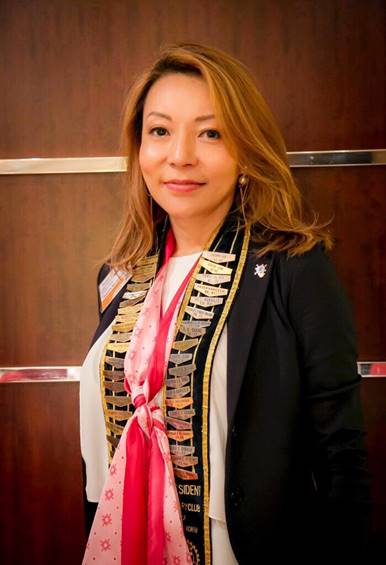 55th Charter Anniversary of RC Kowloon North
On 2nd June 2019 we celebrated the 55th Charter Anniversary of RC Kowloon North at the RI Convention 2019 in Hamburg, Germany, together with over 25 000 Fellow Rotarians.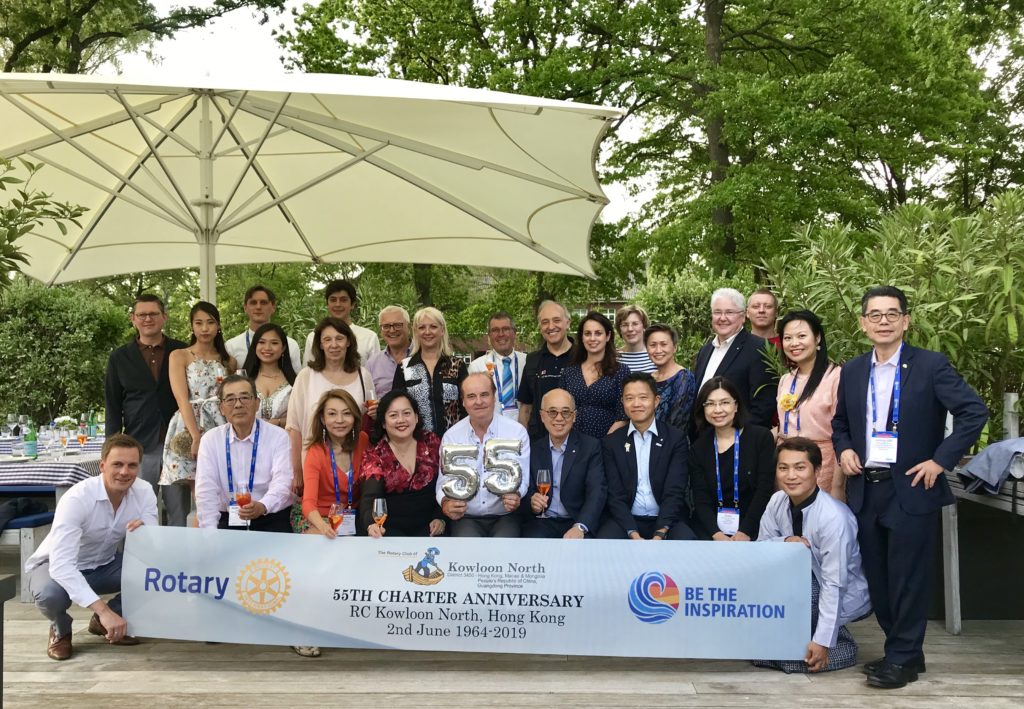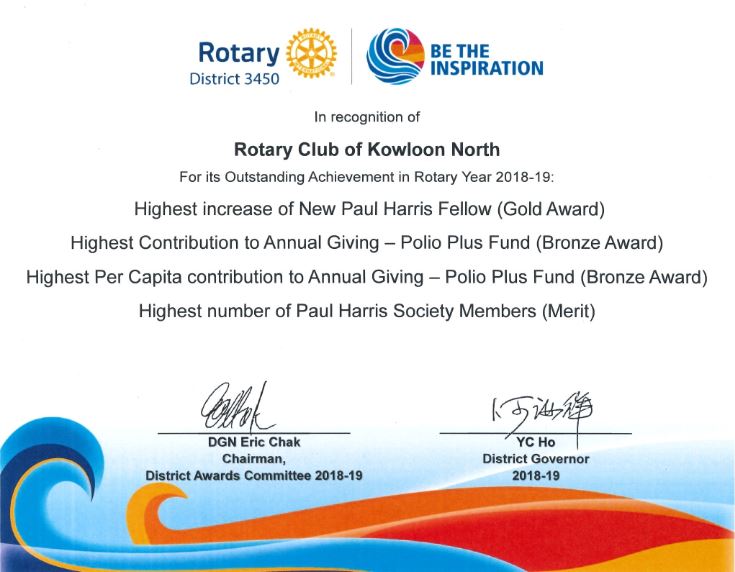 Let us join hands to make this a successful year of service, fellowship and fun – connecting both here in Hong Kong and around the world.
We welcome all of you to join our club meetings, fellowship events and support our signature projects like www.thehubsofasia.org