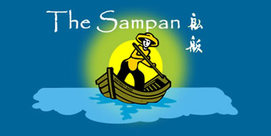 Volume 00 Issue 05
Dear Fellow Rotarians,
Just a reminder to let everyone know that tomorrow's meeting is
cancelled due to the public holiday. Next Friday will be a Club
Assembly, at which our directors will be reporting on their areas of
responsibility. There will also be a visit from our Assistant Governor
Amy Ho!
BREAKING NEWS
M.S. TO HOST FELLOWSHIP EVENING! PP MS has generously offered to host a
fellowship evening at his home on Saturday 14th October. A fax has
been sent around with the details.
CAMP QUALITY – The bus for camp will be leaving from the Kowloon Tong
KCR/MTR station at 3pm on Friday afternoon. We have 42 children
attending this camp and we will be flying the Camp Quality balloon on
Saturday morning. I strongly encourage any of you who can make it to
come along. Give me a ring on my mobile at 9103-6292 and I will give you
the latest details.
Yours in Rotary,
President Bill