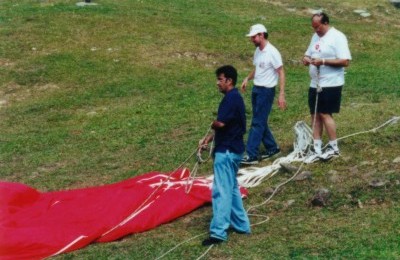 Volume 00 Issue 06
Dear Fellow Rotarians,
Last meeting we hit a recent high for member attendance with 19 members present at the beginning of the meeting, and 21 at the end. Lets keep it up!
As you all know, this Friday we will be holding a Club Assembly and having an official visit from our Assistant Governor Amy Ho. The Club Assembly is an important event for a Rotary Club, as it gives members a chance to discuss the activities and direction of the Club. I encourage all members to attend and participate. The Board of Directors will also be holding a special pre-assembly meeting with Rtn. Amy in the Jade Room #2 on the second floor.
ANNOUNCEMENTS:
1) FELLOWSHIP NIGHT AT MS's   Following our very enjoyable recent fellowship evening hosted by the Harilelas, MS has generously offered to host an evening at his home. Please RSVP so that MS can get a better idea of the numbers.
DATE:         14th October (Saturday)
TIME:       8:00 pm
ADDRESS:       Flat 3A, 152 Waterloo Road
Kowloon Tong, Kowloon
(Next to Gary's house, park opposite to
Gary's house on Durham Road
ATTIRE:      Casual
This will be a relaxing evening of enjoyment for all Rotarians and their partners, casual attire please.
2) The Camp Quality outing last weekend was a great success as usual. IPP Bruce, Ramesh, Raju and myself were in attendance. We had one small mishap when one of the children broke her wrist in a roller-skating fall, but Patrick Yuen, our doctor in attendance (and soon to be Paul Harris fellow), had the situation under control in no time. Raju, Ramesh and myself, also discovered the we have the right stuff to serve as a disciplined and professional hot-air balloon ground crew.
I look forward to seeing all of you there tomorrow.
Yours in Rotary,
President Bill