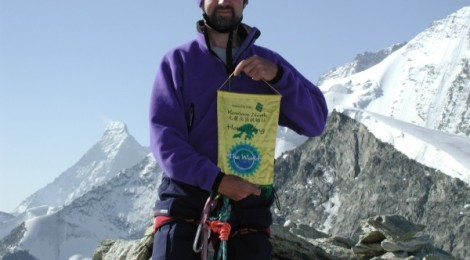 Volume 00 Issue 07
Dear Fellow Rotarians,
I'm writing to you today from Pittsfield Massachusetts, USA where I will
be until next Friday. In my absence, our capable Vice-President David
will be presiding over this Friday's meeting. Please obey him as you
would me.
SPECIAL THANKS:
I'd like to express on behalf of all who attended, our thanks to PP MS
and his wife for the recent fellowship evening they so graciously
hosted. A new standard of hospitality has been set by our recent
fellowship evenings which will be hard to live up to!
FLYING THE FLAG: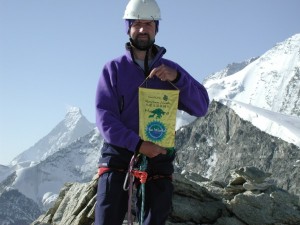 Your President displaying the Club flag during a recent visit to
Switzerland.
I'll see you next Friday.
Yours in Rotary,
President Bill