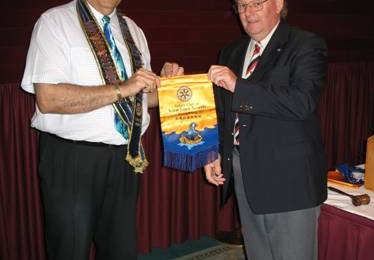 Volume 07 Issue 03
18th August
Pizzzzzza!! At Kowloon Hotel
Rotarians took a break from their usual venue to enjoy pizza at the Kowloon Hotel…
Report of Meeting, 25 August 2006
(Prepared by Rotarian Pauline)
Today, we had two guests, Rotarian Jim Wright from Australia and Mr Benton Tam, Rotarian Tommy's son.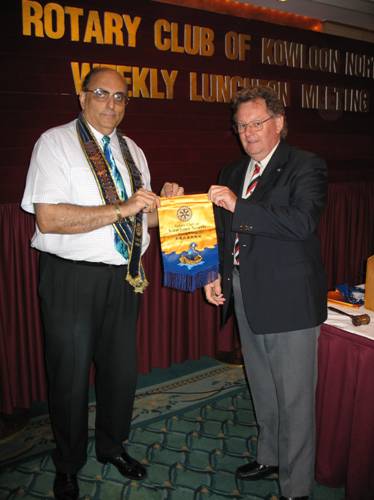 PP Ramesh and Rotarian Jim from Australia
Many Rotarians are still away on holiday, including President Maureen and IPP Howard. Today, Colman who was supposed to be in Shanghai, surprised us with his presence. Those present today included Ian, Ramesh, David Lindsay, David Wright, David Bruce, Gary, Papu, Steve, Bruce and of course Pauline.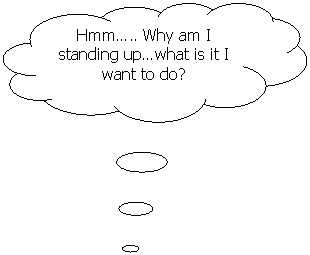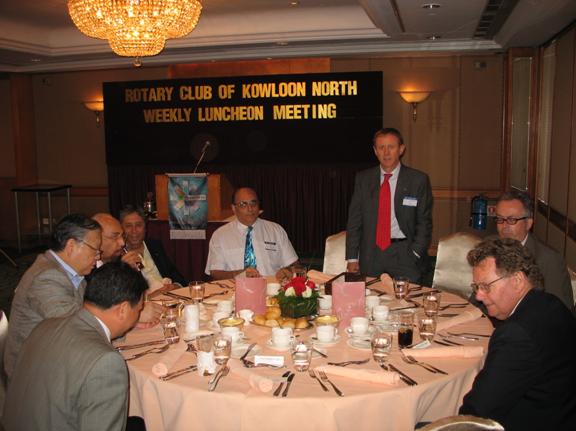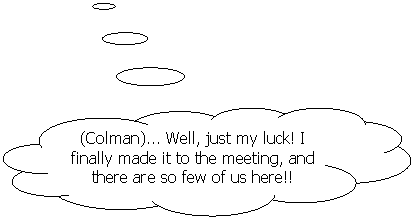 The speaker today was Tommy Tam. He talked about the events leading to the dissolution of the Sports Development Board and the forming of the Hong Kong Sports Institute (HKSI). He commented that since the announcement that Beijing was selected as the host city for the 2008 Olympics, HKSI has been doing well. HKSI is now responsible to trial all elite athletes in HK, and is doing good. The main goal of HKSI is to provide an environment in which talented Hong Kong sportsmen and sportswomen have the opportunity to achieve at the highest level in sport and advancement in sports education.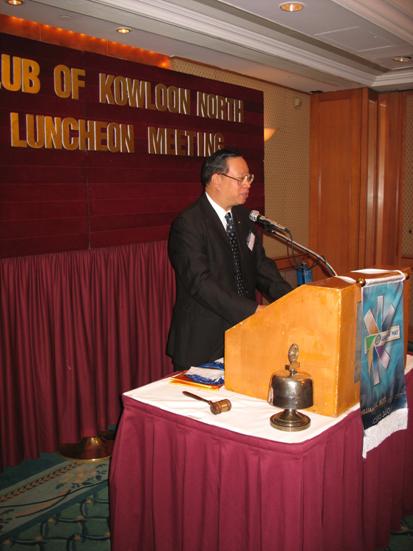 Thirteen elite sports were introduced in HKSI to enhance the opportunities to win medals in international competitions. Each of these elite sports will receive assured support (world-class coaching staff, facilities usage, local and overseas training and competition and full technical support).from the HKSI throughout a four-year cycle.
13 Elite Sports:
Wind surfing
Table Tennis
Triathlon
Fencing
Tennis
Swimming
Squash
Track & Field
Wushu
Badminton
Cycling
Rowing
Tenpin Bowling
PP Bruce commented that a girl who attended the very first Camp Quality supported by Rotary Club won a medal. The girl was Ms Yu Chui-yee who won a gold medal for Wheelchair Fencing in 2004.
Tommy was sincerely and appropriately thanked for his informative talk.
PP Ian then reminded Rotarians of the events coming up:
District PR Workshop on 26/8
TRF Workshop Evening on 29/8
"Night in Calcutta" – fund raising for Crossroads on 27/9
We all sang Happy Birthday to Papu and Gary, and with a toast to RI, the meeting closed on time at about 2pm.
Report of Meeting, 1 September 2006
(Prepared by President Maureen)
Visit to Christian Action
Today we visited Christian Action. They have been able to rent a second flat and now have space for a hostel for some of the refugees in Hong Kong.
Whilst we enjoyed our curry lunch, we heard an update of the work that is being done both in Hong Kong and in China. Things have certainly expanded since our last visit!
In Hong Kong, projects include working with domestic helpers, refugees and asylum seekers.
There are now more than 100,000 domestic helpers from Indonesia. This group seem to be more likely to receive poor treatment fromemployers some being paid as little as 600 per month. CA helps with paralegal counseling and guidance as well as running training courses in cooking etc.
For asylum seekers, food, clothes and hygiene products are provided. Education to help in finding employment in HK or in the new host country including training in computers is being provided. There are currently 40 people living in their shelter. It is important that asylum seekers learn English – to settle well in new homes abroad. Medical consultations are provided by volunteers (Angela) and there is a legal aid project group for refugees.
HK Government is now giving school places to the children but no money for books, uniform or transport. *
In China, aid is provided to poor people living in Qinghai. This area is 3000 meters above sea level. They have built a children's home which has a rehabilitation room a special care room and a medical room. Rehabilitation therapy is needed for many children, both medical and surgical treatment. Some children have been brought to HK for treatment. They aim to train local social workers for small group homes, foster care and homes for teenagers. They mediate in adoption cases – 76 children have been adopted overseas, 45 in USA. There is a very high rate of congenital disabilities in Qinghai – reason??? And there is very little funding for the disabled.
* post meeting note: Bill donated 150,000 to cover the costs of these items for 06-07 school year
Until next meeting…….