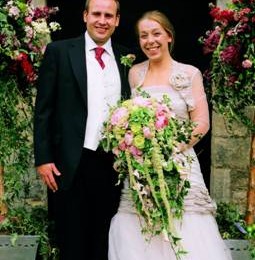 Volume 08 Issue 03
Report of meetings on:
10th, 17th, 24th & 31st August 2007
(Prepared by Pauline Cho)
Luncheon Meetings in August 2007
10/8/07
Visiting Rotarians

PP Ebe Tung (Kowloon Golden Mile)
Danny Gowani from the USA

Announcements

Wine Dinner at PE David's home

Wine will be donated and auctioned; funds raised from this dinner will be for our trust fund

District Vocational Service Seminar will be held on the 16th Oct at Marco Polo Hotel
Walkaton (Parkview to Stanley) will be on the 18th Nov (Saturday)
Sichuan trip to visit LAPs will be from the 14 – 20 Oct. Those who are interested, please contact IPP Maureen.
Alliance for Smile will have a trip to Huangshi from 21 Oct to 2 Nov.

Birthdays

We celebrated Rotarian Papu's birthday in the usual way and with a lovely cake and wine from his dear lovely wife

We also wished IPP Maureen,  Sham and MS happy birthday

We also wished PE Tommy a belated happy birthday

Induction

Bob was inducted by PP David Lindsay

Guest speaker

Nicole Tung (daughter of PP Ebe)

Nicole gave us a beautiful presentation about her trip to Bosma and Kosovo
Very brave of her to travel alone

Vote of thanks

PP Ramesh thanked our speaker for her presentation
17/8/07
Visiting Rotarians
President Angela was held up by a patient, so while we wait for her, Rotarian Susie very kindly gave us a presentation of her daughter's wedding in York.
Announcements

President Angela welcomed everyone back

PP Ian was commended for his tireless effort in chasing members up for their dues.

District seminar will be held in Sheraton Hotel on the 8 September

Speaker at this meeting

IPP Maureen shared her summer experience  "Two weddings and a graduation"

Her eldest son and daughter both got married this summer. On top of this, her second daughter also graduated around the same time. Needless to say, for IPP Maureen, this summer was TOUGH!


Adrian and Ellie

Sheridan & Dave

Sheridan & the Goths!

Vote of thanks

PP Bruce thanked IPE Maureen for her presentation

31 August 2007
Anita Stangl, CEO of Alliance for Smiles and IPP of Rotary Club of San Francisco visited us and updated us about their latest mission
in mainland China.

Another IPP from Rotary Club of Bhaktapur/Kathmandu, Nepal, Dr. Uttam K.
Kamacharya also visited us today.




24/8/07
Our guest today was Dr Eric Cheng, and our guest speaker was David Brown, talking about "Preserve Planet Earth".

Preserve Planet Earth is part of Rotary Club. David talked about sustainability – we talked about leaving something for our children and grandchildren. How can we do that? We need to stop using resources faster than their natural replacement. We should not make things faster than their natural decay (eg. plastic). We need to be sure that nature's ability to replace must not be reduced (eg. wetland). We also need to remember that natural resources are for everyone.
David's informative presentation gave us a lot of useful tips on how to save energy, for example, use

energy saving light bulbs  (15 watt energy-saving bulbs can actually save us $1300 over 3 yrs and 270 kg of greenhouse gas)
flow rated showers can save (for a family of 3) 1.1m litres of water (that does not have to be heated) and 26 tonnes of greenhouse gas
solar hot water (family of 3) can save 45 tonnes of greenhouse gas

The future? The future is in our hands. Apart from the above useful tips, we need to remember to switch off lights, TV when we are not using them (not keeping them on standby mode), minimize driving where possible as cars create a lot of problems with pollution and contributed to global warming.

Members thanked David for his excellent presentation the usual way and the meeting ended about 2 pm.
Until next meeting…….