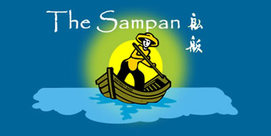 Volume 09 Issue 05
Dear Fellow Rotarians,
When it comes to Beauty – and today in fact did Beauty walk in on our weekly luncheon and held sway over our thoughts serenely sweet of whom we could still be in some bright days of goodness  – regarding Beauty, now, it is well known that easily "one shade the more, one ray the less", can "half impair the nameless grace"; more often then not do we find ourselves quite overwhelmed with happenings merely supposed to be the supporting acts, the opening band; and rarely are the teeth lost in the undercards surpassed by either the quick knockout or the humdrum shoving irreproducibly decided by judges in the main event: Not so today!
President David opened the meeting by unostentatiously informing us that he had nothing to announce – our speaker afterwards about Style & Beauty thus had our full attention, undistracted and unbiased by our President's sonourously mellifluous braying which is so well attuned to Rotarian announcements and has never failed to whet our appetite for things to come.
We will, however, make up for his uncommon brevity by attaching the first of several synopses on charities RCKN is involved in – some roundups originally intended for publication in the local Rotary Yearbook Report 2008-09 which had unfortunately been plonked back on David's desk for being written in the English rather than in the requested Chinese idiom (one of the nuisances of living in Diaspora) – but nothing gets lost, with the Sampan salvaging smoothly from the flotsam whatever is worth keeping. Please find therefore
The new Sampan has 2 Sections:
Lunch Meeting – 15 May 2009 Eve Roth Lindsay – Walks in Beauty: From Heavy Style to Savvy Style (Colourmebeautiful)
Rotary Yearbook Report 2008-09 on Rotary Visits to Guangxi
Yours in Rotary,
Sampan Vice Editor
_______________________________________________________________
1. Lunch Meeting – 15 May 2009 Eve Roth Lindsay Colourmebeautiful
Our speaker today, SCMP "Glamour Guru" Eve Roth Lindsay, came with more layers of Rotary endorsement than any other before: chosen as spouse many years ago by professionally fastidious RICS-man and fellow Rotarian David Lindsay, and introduced by an email letter of recommendation to all from dapper PP Bill the night before her lecture, in which he owned he owed his Urban-Pizarro appearance to her efforts to place him on a higher echelon of trendiness, she came to let us in on all the secrets to making the most of those seven first seconds that conclude all first impressions – those past, man is free to indulge in tiny shorts and baggy shirts again, sporting his spindly legs to elements and malls in global Gwailo fashion and ooze his confidence undaunted by the display that once made us meek in schooldays when appearance seemed a fulltime bane of life.
Before we got into the unfathomable intricacies of calculating individual standards to dress body parts in forms and colours to any given occasion, Eve went missing behind the lectern to fumble around with the equipment. While this inspired some amongst us that there might be means to simply skip the crucial moments and keep to the skimpy pants and all that stock Hong Kong male outfit, boosting a lazy-fair approach was not what Eve had come to talk about: a graduate from the famous Parsons School of Design in New York, she re-emerged to back her guidance with a huge array of scientific findings, translated into very beautiful people from the entertainment worlds of cinema, politics and high society whom anyone in presence could quite easily match if they but dressed in line with their personality, position, lifestyle and within the limits of the colours suiting them.
| | |
| --- | --- |
| Colour plays such an important part that for better guidance Eve had to indroduce us to the three color dimensions defined by one Albert H. Munsell early in the 20th century: In the Munsell Color System, which you have normally come across when buying curtains or deciding on paint for the house, a single color is represented by three separate dimensions of color: hue (H), the basic quality of the color, value (V), the measure of lightness, and chroma (C), the measure of the saturation of color. | |
For the even more discerning in quest of style, the problem can be further fine-tuned by throwing in Isaac Newtons "New Theory about Light and Colours" and Goethe's rejection of it in his "Colour Theory", where the Colour Wheel arises from the interaction of light and dark, and the psychological effects of colour – Wittgenstein later interfered in the argument with a "Colour Grammar" in the last eighteen months of his life, but it is very difficult reading and maybe he didn't share our concern – which is simply to look more gorgeous rather than stupid and is best achieved, according to Eve, by understanding one's best colour in line with one's body style. Okay?
Tragically, the secrets of looking cooler were a bit similar to the Matching Grants of RI: in three preparatory all-Saturday training sessions and a full-Saturday district installation had RCKN's incumbent PE not learned all about them and was kept looking forward to subsequent speciality gatherings – and Eve, after most charmingly divulging almost all there is to know about spicing up dull appearances, had to break off just when it came to matching checkered shirts with ties, arguably the single most insurmountable mystery of the fashion world and probably the very reason even for the similarly mysterious advent of the tiny pants craze among grown-up men which neither reason can nor taste will ever be able to explain convincingly …
The session closed in good old Kowloon North fashion with the Club stunning our stunning speaker back by presenting her with a beautifully crafted photograph of herself presented in a nice folding card ("but how did you do this so quickly …?" – "Well, well, it's a miracle but working those is what Rotary is all about, isn't it, guys?").
| | |
| --- | --- |
| | And while no one really ever noticed – true to Eve's observation that if you dress wrong, people will remember a tie, not you – the occasion of Mr. Lindsay thanking his wife on the Club's behalf this time made everyone aware that our fellow Rotarian had, in fact, an eerie way of successfully topping a lumberjack base outfit with quite some cool ties, so he will have to put up with many probing glances for the next several luncheons until we others too will have found out how every garb can be made cool by mastering the skill to match it with a tie. |
2. Rotary Yearbook Report 2008-09: Rotary Visits to Guangxi October/December 2008
The highlight of the Rotary Club of Kowloon North's year was the visit in October 2008 to 5 Guangxi Primary, Secondary and Special Schools in the ethnic minority region of Duan, north of Nanning led by President David Wright.  He was accompanied by a group of fellow RCKN Rotarians, some of whom were specialists in optometry and volunteers from private practice and staff and students, all from the optometry field.
Full vision screening was carried out on 738 school children by the optometrists during the visit with a second, follow-up visit by the volunteer optometrists carried out in December to dispense the spectacles identified during the first visit.The trip also gave us an opportunity to assess the needs of a number of handicapped children.  With the assistance of Handicap International, a number of surgical interventions were identified and the cost of the operations was funded subsequently by
funds donated by RCKN.  Additionally, the visit enabled assessment of the physical condition of the schools visited and improve­ments were proposed.  Contributions to the costs of the improvement works have been funded by RCKN. Special mention must be made to Rotarian Pauline Cho – without her hard work the project could not be such a success.This is an on-going project and the planning is now in progress for screening visits in the autumn and winter of 2009/10.
David Wright
President 2008/09
Rotary Club of Kowloon North