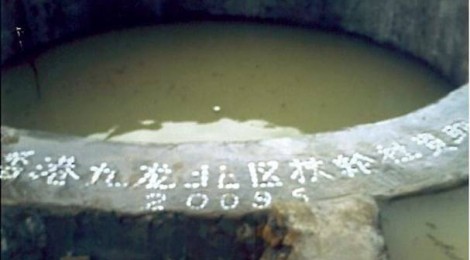 Volume 09 Issue 10
Dear Fellow Rotarians,
As the next trip to our project schools in Guangxi Province is approaching (25.10.-1.11.) and a number of new members and membership hopefuls never had a chance to learn about this part of the Club's history, today's luncheon was a special event for all of us because not only did the attending crowd returned to the offices and moved on to the weekend nicely gorged but proudly full of themselves and what they have the pleasure to be part of: please read and rejoice –
The new Sampan has 3 Sections:
Lunch Meeting – 24th July 2009 Pauline on Vision Aid in Guangxi
Culture Tip
Yours in Rotary,
Sampan Vice Editor
---
1. Lunch Meeting – 24th July 2009 Pauline Chou on Vision Aid in Guangxi (RCKN project update)
This Friday we were going to celebrate the recent completion of a new water tank and bathrooms for students in the Loong Yan Primary School of Guangxi where we have been helping out over the past few years – the water tank is beautifully adorned with the name of our club.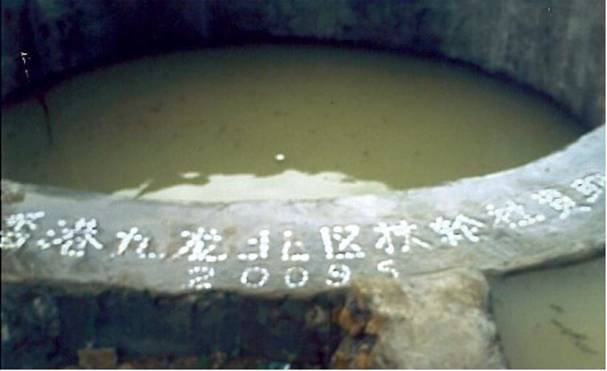 Paulines talk is in fact exhaustively summarized in Paulines own pragmatical words as "recapping what we have done in Guangxi, what we will do in the next trip in October, and what we can do in the future if we want to". The full presentation is made available under http://www.rotary3450.org/kowloon-north/service/ as "Vision Aid to Guangxi (PDF 11meg)" and further enhances the memory of a luncheon that is probably amongst the most moving, memorable and proud of this Rotary Year so far: this is what RCKN has done. This is what it's all about for us, besides the fellowships and the pleasure of meeting a good bunch of people.
How good certain people actually are at certain things will however be lost on those merely rifling through the presentation from the internet (another reason to attend, from time to time) – when it was presented life, there was a little movie that now seems merely a blurred picture on page 43 of the powerpoint, where IPP David showed extraordinary prowess and dexterity twirling a hula hoop around one leg while hopping about bird-like on the other. Impressive and impossible to do for most, David was of course harking back to the times when he was leader of the Gymnastics Team of the British Council Office of Civil Engineering and Geosciences, even though his strongest routine there had been with the ribbon rather than with the hoop.
| | |
| --- | --- |
| | In an aside, the Club's Secretary, President Elect and Everything else Bob The Builder recounted and almost-out-of-body experience he had while testing the quality of above­mentiones watertank – inspired by IPP David's shenanigans, he kept bouncing up and down on the concrete and, looking for an opportunity to jump from even a higher angle, started to grab for the innocuous looking cables above his head – and boy, would he have jumped had he succeeded: the low-hanging wire lacked a bit of isolation and would have wasted our Club's entire administrative future into a very short-lived remake of Tadanobu Asano's Rock Star "Electric Dragon 80.000 Vs" and we wouldn't want to know about the singing, really, cherishing the general soft-spokenness of our man… |
The presentation triggered spirited big-time congrats from our new member, Hungarian PP Istvan – as long as he had been a member of Rotary, he said, he had not come across a similar range of worthy charities as RCKN was engaging in and he announced his plan to get us in touch with his former Club to thing about a partner project.
2. Culture Tip
http://www.youtube.com/watch?v=dh_jKmOqLKI
李杰 – Now that he discovered Lionel Richie it seems odd that our President should actually have spent 5 years looking for this video by a singer obviously totally unknown to trendy Hong Kong mainstream aficionados, outdated canto-pop-star-lookalike colleagues and best team secretaries in the world – however, just to see the twin nemesi of the down-to-earth admirer of the Chinese culture, GuZheng & Pipa, used here against overwhelming evidence that they can neither please the ear nor appeal to the cool was worth the quest: please waste a minute on "Bloom Dance" by Shaolin Singer Jet Li or Li Jie (who hasn't got an English name)
* * *
That's it for today, folks – more about more as soon as we can:
YIR
Sampan