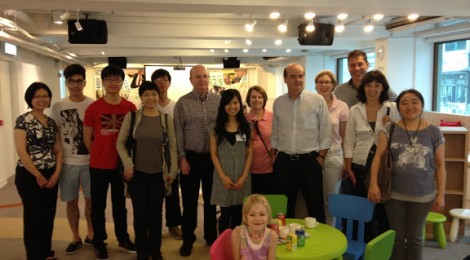 Volume 13 Issue 03
Dear Fellow Rotarians,
last saturday we gathered a small group of our club members and friends to visit THE HUB.  We had collected some games, children's books and toys which we handed over to Vancy and her team.
We also discussed with Vancy the further needs for educational toys and games which we try to collect in the coming weeks.
Renee and Vancy gave us a nice tour through the premises and explained the architectural and lighting concept, the overall  design  and interiour ideas, to provide flexibility in supporting the many programs for the children and visitors at THE HUB.
Overall it was impressive again to see what has been achieved and how well THE HUB is beeing received by the community.
For all of us it was a joyful time and motivating too to further support THE HUB.
YIR
Rainer Jungjohann
Response code is 404