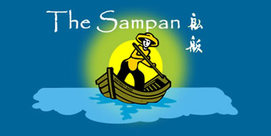 Volume 99 Issue 01
Dear Friends
There are a number of important issues that I need to discuss with you – especially the change of date of the DG's visit. Please read the following carefully and note your diaries accordingly.
1 24TH SEPTEMBER – NOW A LUNCHEON MEETING
This was to be the date of the DG's visit. We were to have an evening meeting with the luncheon meeting cancelled. PLEASE NOTE that this date will revert to the usual luncheon meeting as the DG' s visit will now take place in October. The venue for this meeting may be the Chinese restaurant at the Holiday Inn Golden Mile (Private Room) if a booking cannot be confirmed for our usual venue.
2 DG's VISIT – NOW 15th OCTOBER!
Because the previously publicised date for this visit coincided with the mid- Autumn festival, we have arranged with DG Dipo for him to visit us on Friday 15th October. This will be an evening meeting with spouses/guests welcome to join us from 7.30PM. The meeting with DG Dipo and Club Assembly will begin at 6.30PM. This should be an excellent opportunity for fellowship – please be there! Again, the venue may be a private room in the Chinese Restaurant rather than one of the Crystal rooms. I will advise.
3 ROTARY FOUNDATION SEMINAR – THIS SATURDAY (18TH SEPTEMBER)
Several members have indicated they will attend this important seminar at the Holiday Inn Golden Mile – but we have only one who can attend/stay for the afternoon session – finishing around 3PM. If anyone else can attend, either all day or afternoon especially, please let me know. ROTARY CLUB OF KOWLOON NORTH PRESIDENT'S NEWSLETTER – 15 September 99
4 FREE GUESTS" DAY – 8TH OCTOBER
This is an initiative that arose from our very productive Board Meeting last week. On this day members can bring potential new members along for lunch and the club will sponsor your guests' lunch. Please don't bring your entire staff or all of your friends – only those who are potential Rotarians! Let's try to make this a big day!
5 "LADIES " DAY – 26TH NOVEMBER
The Board feels that, since we have no lady members at present, it would be best for members who have ladies in mind (as potential members that is!) to bring them all along on the one day. One lady visiting our club for the first time with no other ladies present could easily feel out of place. Mark this day as the day to bring potential lady members (and advise me that you are doing so). Again, their lunch cost will be met by the club on this special occasion. Note that diary!
"DID YOU KNOW?" DEPARTMENT
· BRAVO! – Our club was the top supporter of the Rotary Foundation last year with around 50% of money raised for the Foundation in District 3450 coming through our club.
· OOPS!! As at June 1999, Our Club was last in terms of attendance record in the District – 49th to be exact. We can only improve – and we must! Please do your best to help us climb of the bottom of the table.
I hope to be bringing at least two potential members on Friday. I will not be at all unhappy if someone outdoes me and brings three!
Kind regards
Yours in Rotary
(President) BRUCE