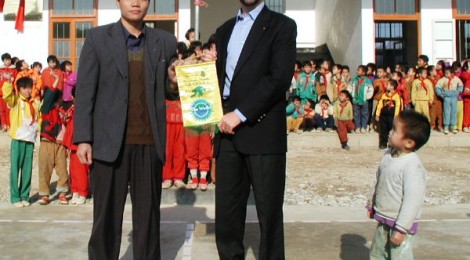 Volume 00 Issue 15
Dear Fellow Rotarians,
Its been a long but worthwhile day of Rotary for your president. I started early this morning in Nanning, Guangxi Province, with a visit to the last of the "Three Schools". The trip was tremendously worthwhile, and I came to appreciate the enormous effort that the Rotary Club of Macau has made in bringing this project to fruition.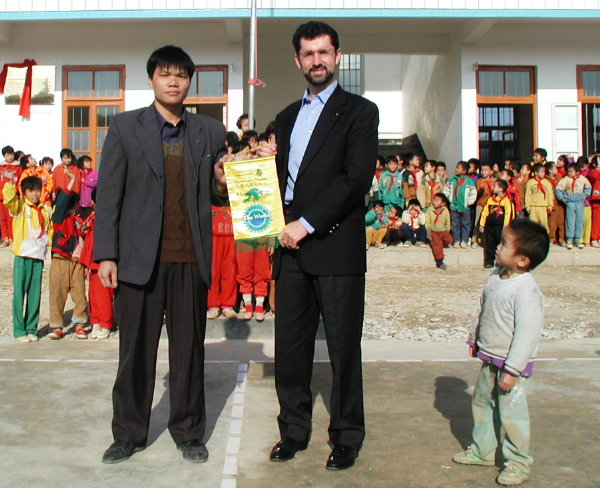 What are these two guys holding this flag for?
It was a quite a journey getting to some of the schools. One school was 2 and 1/2 hours from the nearest paved road, located in a remote mountain valley with no electricity. It was truly eye-opening, and made me realize just how lucky we are here in Hong Kong. We were warmly welcomed and thanked profusely everywhere we went, and it was plain to see that this project was well worth the effort. I will prepare a report and post it on the club web site in due course.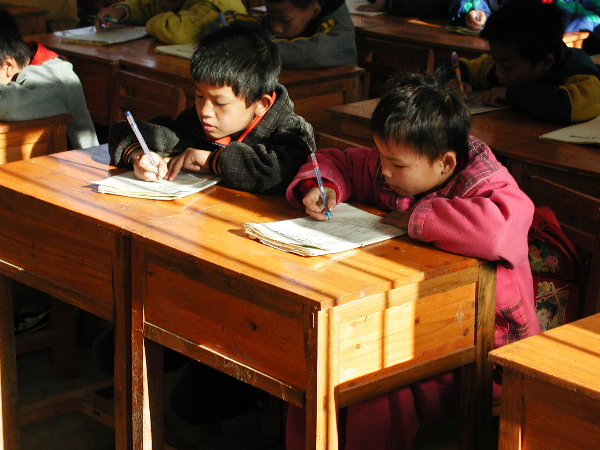 Why did the Rotarians have to build us a school?
They could have just built us a playground instead.
Closer to home, we now have only two regular meetings left in the year 2000. Its been a year of accomplishments for the Club, filled with active service and good fellowship. The Club is stronger now, with the recent inductions of four new members in the last few months. Let's finish out the year with a good couple of meetings.
 THIS FRIDAY'S SPEAKER
We are pleased to have with us this week the always insightful Tim Hamlett, who will be talking about higher eductation in Hong Kong. "Bachelor of Nothing: Why the Hong Kong Degree is in Danger" will be the title of his talk.
I'll be bringing some great photos from China also.
I look forward to seeing all of you there.
Yours in Rotary,
President Bill