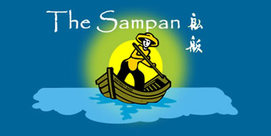 Volume 00 Issue 09
Dear Fellow Rotarians,
Last Sunday saw our Club turn out in force for the 5th Annual Running of the Terry Fox Run. Rotarians Brian, Howard, Ramesh, Nic, Gilbert, David, Susan, Albert and yours truly were there to represent the Club. Also attending were a group of 11 of our Interactors, (which we never managed to locate), and a group of 20 from Camp Quality, including 10 of the children.
The event went off quite successfully and a good time was had by all.
For photos, visit the service section of the Club web site at:
http://www.rotary3450.org/kowloon-north/
REMINDER:
Board of Directors Meeting
DATE: Monday Nov. 13th
TIME: 6:30pm sharp
VENUE:
The Camp Quality Office
Rm 602, Chinachem Leighton Plaza
29 Leighton Road, Causeway Bay
TEL 2838-4959
This week's speaker is Dr. Palmquist of Hong Kong Baptist University. The normally contemplative and intellectual tone of our meetings will be maintained as Dr. Palmquist addresses the question: "Is there a profession called 'philosophy'?"  No doubt this is a topic which all of us have pondered, so I'll be sure to leave plenty of time for questions.
On Welcoming Committee duty this week are Past Presidents Gary Harilela and Patrick Shum.
I look forward to seeing all of you there.
Yours in Rotary,
President Bill