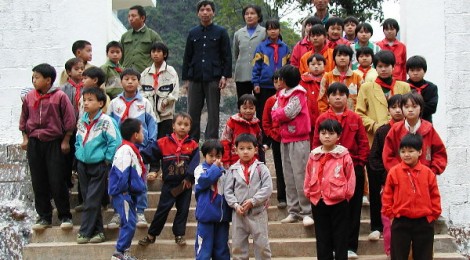 Volume 00 Issue 18
Dear Fellow Rotarians,
Following last Friday's meeting, PDG Joseph, Community Service Director Brian and myself made a very educational visit to two elderly education centers in Wong Tai Sin. We went to investigate the possibility of launching a community service project to benefit Hong Kong's elderly. Brian will be reporting on our findings in due course.
CLUB BUSINESS
You will remember that last meeting I displayed some designs for potential new club banners. It has been harder to generate a consensus than I thought, and many members have proposed entirely new design ideas. However, in the interests of trying to reach a decision, I have asked the designer to come up with some variations on the designs which seemed to be getting the most support. Please have a look at the new designs by going to the following location:
Please have a look at these and let me know your thoughts. The designs have been numbered 1 – 6 for easy reference. I would like to finalize our decision at next Tuesday's board meeting, so if you have some something to say, or a new design to submit, please do so now, or forever hold your peace.
SERVICE
Personally, I still can't forget my recent trip to China to visit the "Three Schools". This was really a great experience, and something which I think our club should stay involved with in the future.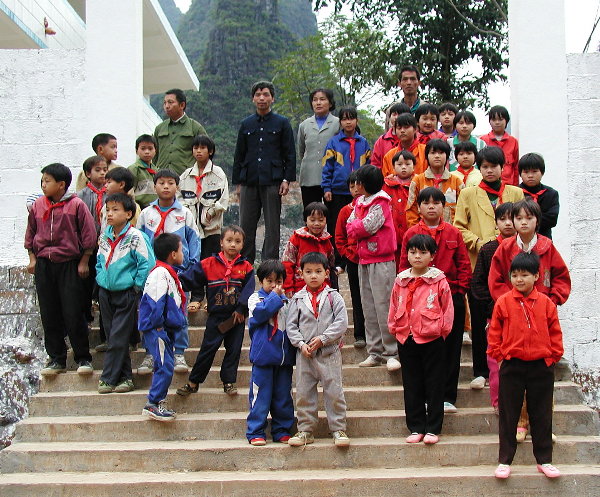 On the steps of School #3
THIS FRIDAY'S SPEAKER
Last week we were somewhat disappointed when our planned speaker, Bomb Disposal Expert Dominic Brittain was called away on an emergency. Alas, such is the nature of his business. Vice-President David informs me that he has booked Mr. Brittain to return in early May.This week, we have Mr. Chris Drake (of Sasson Securities) who will be talking about "Spirituality and Meditation for Busy People". This strikes me as an odd topic for someone in the securities business to be speaking on, as those in the financial markets are not generally thought of as spiritually inclined. In any event, we will be very happy to hear what Mr. Drake has to say.
I look forward to seeing all of you there.
Yours in Rotary,
President Bill